Designed to spec and built of the highest quality materials, our Hannay Hose Reels stand up to the most demanding conditions of any industry. We offer thousands of hose and cable reels that help improve efficiency, productivity, and safety in your operation by keeping hoses and cables organized and off the floor.
The heavy-duty design and construction of our reels ensure that they outlast the competition and save you money. And bolted-on components and conveniently located swivel joints make servicing our reels quick and trouble-free. Every reel we build is created for the industry in which it will be used, from processing to welding to maintenance and more – never retrofitted to the job. That means you can trust Hannay reels to be durable and dependable for years to come.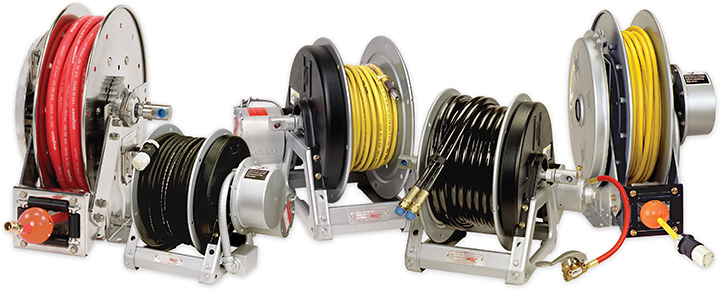 Blasting/slurry
Hydraulic/pneumatic power tools
Washdown and sanitation
Chemical transfer
Power wash/steam cleaning
Potable water
Pressurized air
Gas welding
Fuel and lubrication
Electric cable for lights, tools, and machinery
In-plant firefighting
Vacuum and suction
Heavy-duty design and construction
Dual bearing and dual frame support – standard on all models
Heavy-gauge steel frames
Sealed axle bearings for smoother operation and longer life
One-piece axle hub assembly
Compact design to conserve space
Superior Strength
Custom construction to meet your requirements
All reels are built to order and most ship within a week.
All products made in the USA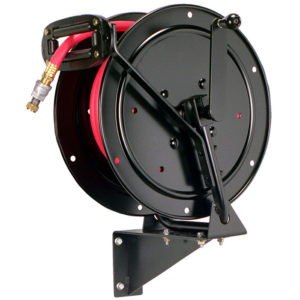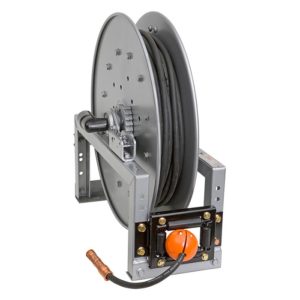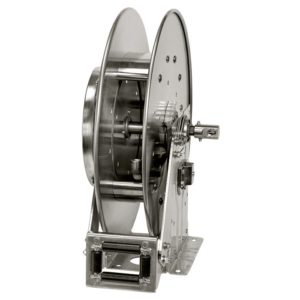 Hannay Hose Reel Assemblies
---
Allow us to quote the hose along with the reel to simplify your procurement process. Hannay inventories a wide variety of hose assemblies for common applications like general purpose air and water, petroleum products, hydraulics, oxygen/acetylene, breathing air, and rescue equipment. Special lengths, fittings, and custom application assemblies are usually available in 5 to 10 business days. Beside the I.D. and Length, be sure to know the Temperature Range, Fluid, Working Pressure, and Fitting Specifications for your hose.
Low-Pressure Hose
Twin Hydraulic Hose
Medium and High-Pressure Hose
Twin Oxygen / Acetylene Hose
Hannay Hose Reels by Industry
---
Whether your industry is fire and rescue, aviation, industrial, manufacturing, welding, marine, fuel delivery, farming, or many others, you demand quality and value in your equipment – and Hannay delivers.
Agriculture
Aviation Hose Reels
Construction Hose Reels
Fire / Rescue Hose Reels
Marine Hose Reels
Sewer and Waste Hose Reels
Food and Beverage Processing
Fuel Delivery Hose Reels
Gvt/Military Hose Reels
Industrial Hose Reels
Land and Offshore Drilling Hose Reels
Transportation Hose Reels