Gangway & Load Arms Systems
Built to Last
Foster Hose and Fittings are a supplier of OPW which offers the most complete line of gangway & load arms systems and loading-rack equipment for today's bulk loading and unloading requirements. Loading arm systems allow for the transfer of gas or liquefied gas from one tank to another through a pipe system.
Whether the application involves tank trucks, railcars, drums or totes, and the moving of petroleum products, liquefied gases, asphalt, solvents or hazardous/corrosive chemicals, OPW Engineered Systems is the preferred loading arm system of choice worldwide.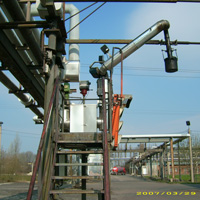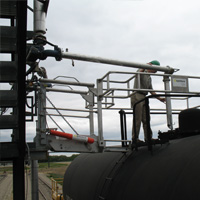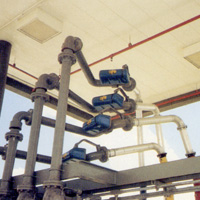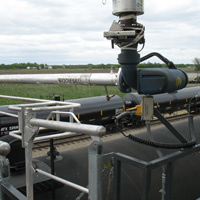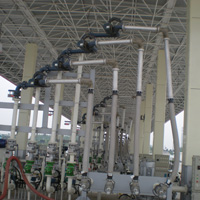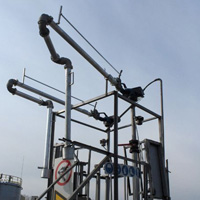 Top Loading railcars and trucks continue to provide an efficient and cost-effective method to load and unload in many situations.
A loading system should have sufficient horizontal range to reach the farthest compartment without re-spotting the vehicle. Sufficient vertical movement and drop-pipe lengths to service vehicles of varying heights is also necessary. A properly designed top loading system can achieve this requirement. Top loading arms can also be used for tight-fill and vapor recovery applications when used with specially designed and engineered components, such as vapor plates, tapered hatch plugs, and inflatable hatch seals.
Special top loading arm designs can also be supplied with a wide range of valves, fittings, and instrumentation equipment.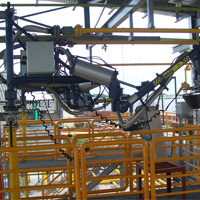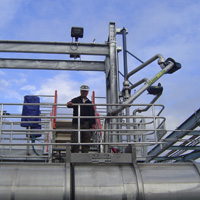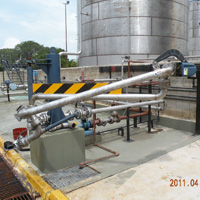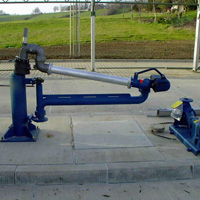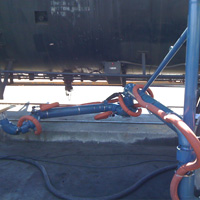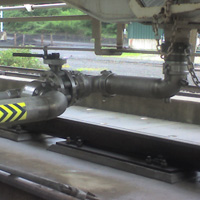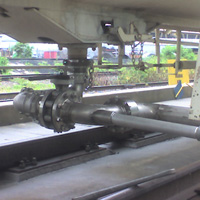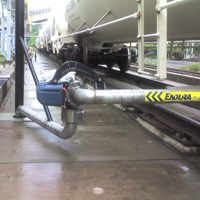 OPW Bottom Loading Arm Systems are ideal for loading and unloading petroleum products, chemicals and liquefied gases, and offer numerous benefits over conventional top-loading systems:
Electronic Rack Equipment
---
Foster Hose & Fittings supplies OPW Engineered Systems' complete line of Civacon brand loading rack monitors and electronic rack equipment used in loading and unloading operations. The monitors can detect the type of sensor in the transport, the state of liquid in the tank, and overfill situation, and/or verify the grounding condition.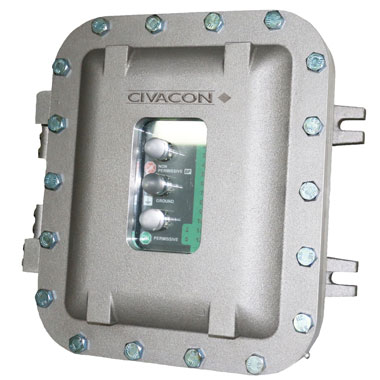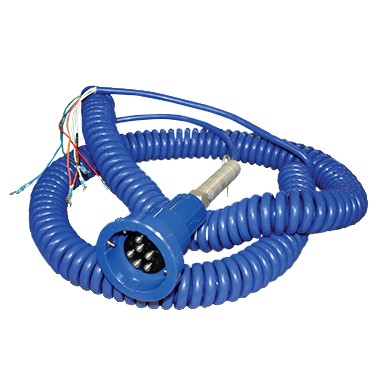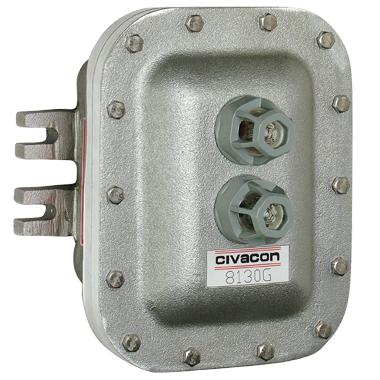 Custom Gangway & Load Arms
---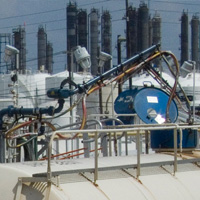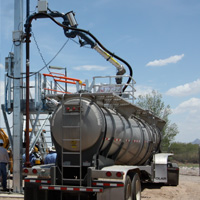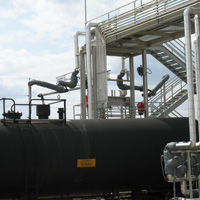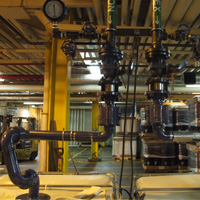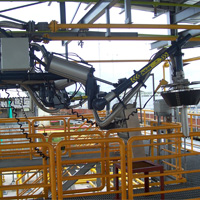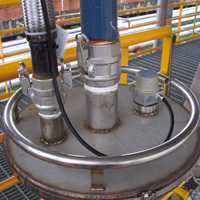 As industries have become more aware and responsive to environmental issues, loading systems offer a sound solution to the extremely critical process of transferring hazardous products from bulk-storage tanks to rail or road vehicles. Custom loading arms are manufactured with regard to the unique application and custom-design specifications of the customer. In order to design an application-specific custom loading arm, the following are considered:
OPW Engineered Systems has long been recognized as the company that sets the standard when it comes to API Bottom Loading Couplers. The 1004D2/1005E has been a proven performer at petroleum terminals around the world. The 1004D3 has been designed to be the safest, cleanest and fastest way to load transports. The D3 offers several features that make it the most user-friendly bottom loading coupler in the industry.
OPW now looks to raise the bar with our 1004D4 Coupler – the next generation in API Bottom Loading Couplers from OPW. By combining ease of maintenance with a unique spring-loaded sleeve design, the D4 provides the ultimate coupler experience.
Connection
FNPT or Flange (150/300#)
Sizes
1", 2", 3", 4", 6" (Sizes up to 12" Available Upon Request)
Max. Pressure
360 PSI (Alu 232 PSI)
Materials
316 Stainless Steel (Anodized Aluminum in 4" size only)
Seals
Fluorocarbon, EPDM, Chemraz®
*Other materials available upon request.
The NTS Series Safety Breakaway Coupling from OPW represents the best available technology to protect your equipment, your people and the environment. Whether you are loading tank trucks, railcars, barges or ships, with liquid or gas; the NTS is designed to separate in the event of an unintended pull-away. Non-return valves positively shut both ends preventing spills and protecting the loading station at the same time.
Floating Suction Assemblies
---
OPW Engineered Systems manufactures floating suction assemblies for use in horizontal or vertical, above or below ground storage tanks where little or no contamination can be tolerated, such as aircraft jet fuel. Since the fuel near the top is least likely to contain water or foreign particles, the floating suction assemblies are designed to float near the top of the liquid surface and draw from this near-surface, contamination-free liquid. All of our floating suctions are designed for long, trouble-free life.
Size
A
D (763)
D (764)
R
W
S (763V)
S (764V)
in.
mm
in.
mm
in.
mm
in.
mm
in.
mm
in.
mm
in.
mm
in.
mm
2"
51
5 1/2
140
69
1753
121 1/4
3080
28 1/2
714
6 1/2
165
60
1524
108
2743
3"
76
5
127
69
1753
121 1/4
3080
28 1/2
714
6 1/4
159
60
1524
108
2743
4"
102
6 1/16
154
69
1753
121 1/4
3080
28 1/2
714
6 1/2
165
60
1524
108
2743
6"
152
7 3/4
197
69
1753
120 1/8
3080
28 1/2
714
6 3/4
171
60
1524
108
2743